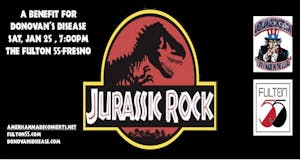 14th Annual Jurassic Rock for Donovan's Disease
14TH ANNUAL JURASSIC ROCK JAM
Let's start 2020 in a great way!
THE 14TH ANNUAL JURASSIC ROCK JAM!!!
It's the 14th annual JURASSIC ROCK JAM TO BENEFIT THE FIGHT AGAINST DONOVAN'S DISEASE on SATURDAY, JANUARY 25 at the FULTON 55 (875 Divisadero Ave., Fresno.) You'll see and hear Fresno ROCK LEGENDS, back together for one special performance. A new "band" every 20 minutes for a fun night filled with rock and roll!
Donovan Rivas is little boy who suffers from a very rare connective tissue disease. He and his family live right here in Fresno. You can learn more at http://donovansdisease.webstarts.com/
Showtime is 7:00pm/Doors at 6:30pm. A donation of $10.00 is paid at the door. 21 & over only.
If you can't make it, please make a donation on-line at: http://donovansdisease.webstarts.com/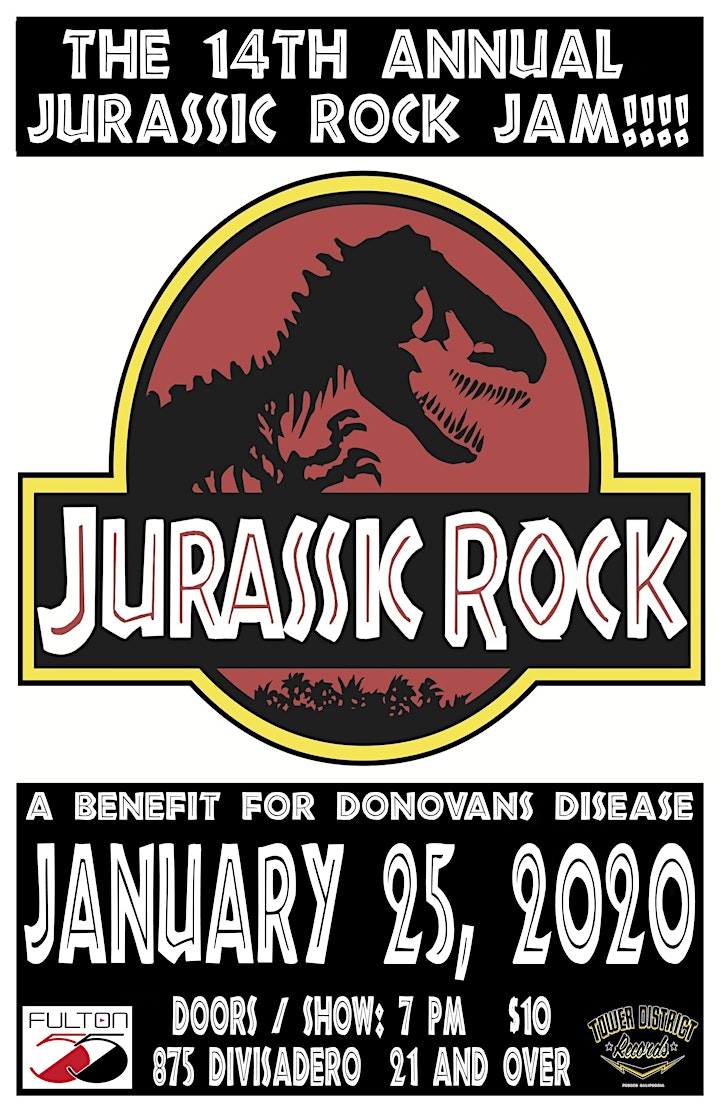 Venue Information:
Fulton 55
875 Divisadero
Fresno, CA, 93721