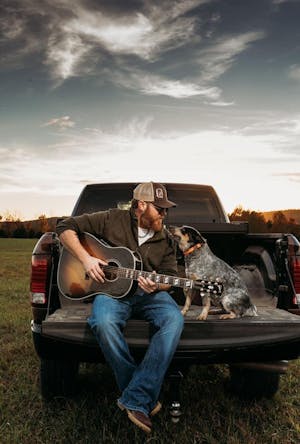 Six Strings For Freedom, Inc
Heath Sanders
Gregor Ross
$8.00 - $12.50
Sales Ended
On Eventbrite
Heath Sanders back to CA with special guest Gregor Ross
Heath Sanders is comin' back to CA! After a few appearances on The Bobby Bones Show, signing with Sony Records and currently has 3 singles released, Heath is takin country music by storm. Opening is our Central Valley favorite Gregor Ross!
All net proceeds will go to a Veterans group named 22's Militia based here in Fresno, helping Veterans learn to heal together instead of alone.
Heath Sanders:
Heath Sanders is a former Oil Field worker from Arkansas turned full time musician. His cover of Chris Stapleton's "Either Way" went viral and caught the attention of Bobby Bones in February. He's been selling out shows since then and has been in the studio recording his first song "Bloodline" that will be released in the next few weeks.
Gregor Ross:
Gregor Ross is a gentleman cowboy, a former bullrider and boxer. The grandson of musicians from Bob Wills, legendary Texas Playboys Band. Gregor was destined for a life in the music spotlight, only one small problem, he was almost completely deaf. After several cochlear reconstruction surgeries, at the age of 16, he could truly experience music for the first time. From rock to country he was all about music, but he mostly connected to artists like George Strait, Merle Haggard and T.G. Shepherd. He wanted a life onstage, so he began a rock band near his small hometown of Caruthers, California, just a short drive away from the historic Bakersfield Music scene. Rock was fun but country was where is heart was as a songwriter, and so it began. After performing many regional shows in bars and at rodeos, and even Buck Owens Crystal Palace, Gregor gained the attention of the NASH NEXT talent competition. Before he knew it, he was a top 10 finalist out of 750 bands permorming in Nashville.
In 2017 Gregor signed a Management and Recording Contract, as well as attracting numerous corporate partners, including IHEART Radio, UPS Stores and DAMA Tequila. In early 2018, He will release his first radio single and video as well as a new album. The IHEART Tequila Tour will showcase his new band and setlist at Fairs, Rodeos, Festivals and Casinos as well as at private events. Gregor will be featured on a new tribute album with Merle Haggard's son Ben and Merle's legendary band, The Strangers.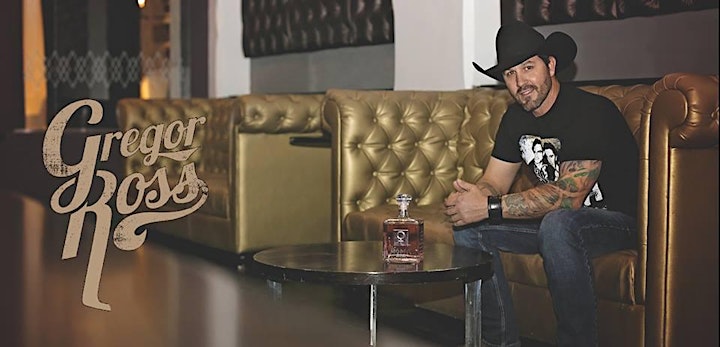 Venue Information:
Fulton 55
875 Divisadero
Fresno, CA, 93721