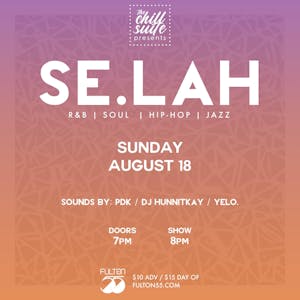 The Chill Suite presents... Se.Lah
The Chill Suite presents...
Se.Lah
This rising group features lead singer, AJ's sultry vocals and emcee, De'Rod's poetic rhymes over a fusion of R&B/Soul, Hip-Hop and Jazz.
Rounding out the band are keyboardist, Kevin, bassist, Phil and drummer, James.
• • • • • • • • • •
The Chill Suite is where we rock to a full menu of neo-soul, soul & smooth R&B.
Designed to celebrate the dopest sounds with guests equally as fly.
Those who partake experience something infused with authenticity & passion. A blend of beautiful rhythms, refreshing ambience and a refined crowd.
Presented by DJs PDK & yelo., what began as a weekend radio show has evolved into a sophisticated mainstay at Fresno's finest venue.
21+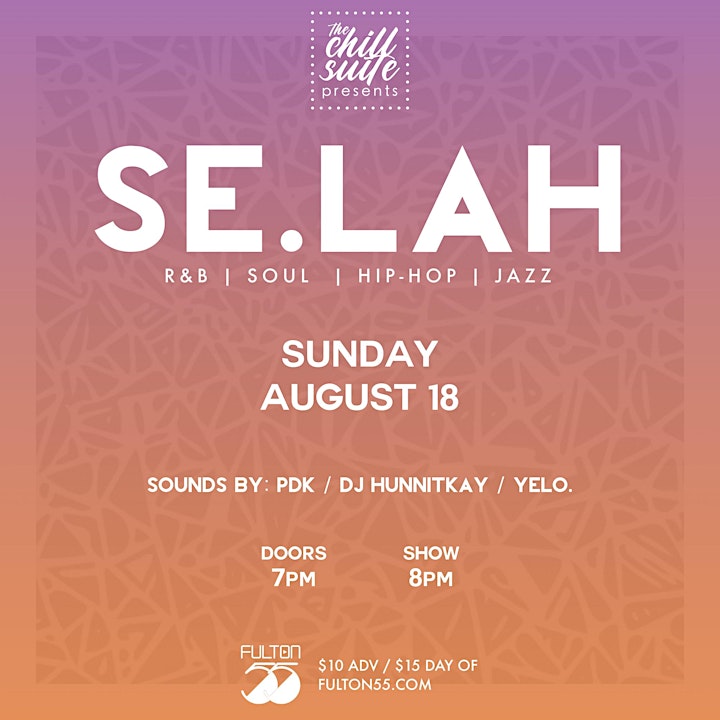 Venue Information:
Fulton 55
875 Divisadero
Fresno, CA, 93721