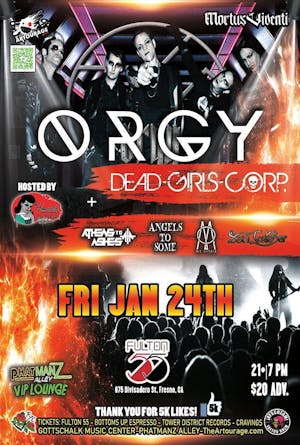 The Artourage's 5K LIKES Party w/ ORGY
Here it is, The Artourage 5K Likes Party!
Featuring Orgy, Dead Girls Corp.
Also with Angels to SOME, Athens to Ashes, Mid October, Soul Catcher!
Hosted by The Homicidal Homemaker!
If you attended a show, shared a post, and of course liked our page, all of us here at The Artourage would like to say thank you! We wouldn't be where we are without you guys. So come out and enjoy some killer music, cold drinks, and let's keep the good times rolling!
Vendors/Fun:
Phatmanz Alley VIP LOUNGE!
Friday Jan 24th 2020
Fulton 55 (21+)
Ticket Outlets:
Bottoms Up Espresso (Clovis)
Tower District Records (Fresno)
Gottschalk Music Center - Clovis
Phatmanz Alley (Clovis)
Cravings (Clovis)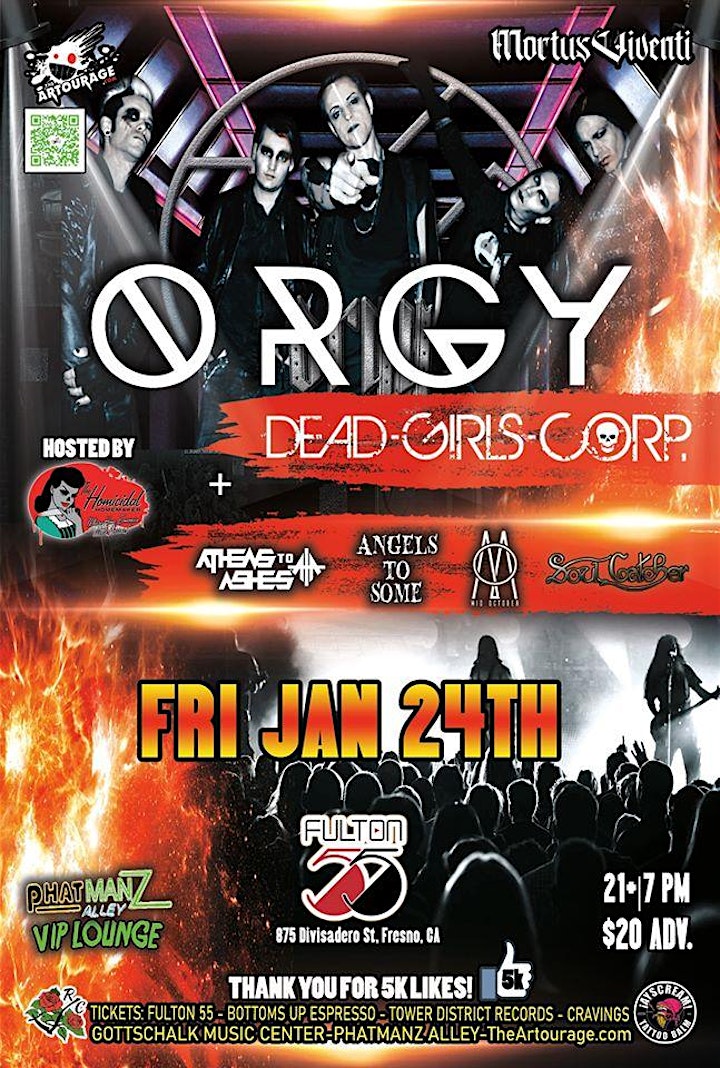 Venue Information:
Fulton 55
875 Divisadero
Fresno, CA, 93721