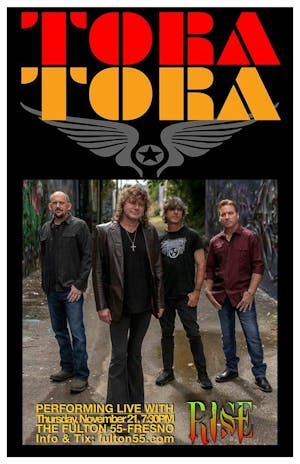 American Made Concerts Presents: Tora Tora
American Made Concerts Presents: Tora Tora!
Thursday Nov. 21 Doors at 7pm Music at 7:30pm
TORA TORA is a blues-based hard rock band formed in Memphis, TN in the late 1980s. Band members include Keith Douglas, Patrick Francis, John Patterson and Anthony Corder. TORA has two major releases Surprise Attack/Wild America through A&M Records that promoted five singles and videos (Walkin' Shoes, Guilty, Phantom Rider, Amnesia and Faith Healer). The band has six independent releases, The Warehouse Sessions, Bombs Away, Miss B. Haven, Before and After, Revolution Day, and most recently a live performance concert Live from Minglewood, in Memphis #ROCKOUTCANCER. Live appearances have been at festivals Rocklahoma, Farm Rock, Rock & Skull and Monster of Rock Cruise. TORA is known for Zeppelin-influenced vocals and classic rock inspired, high energy musicianship. Tora Tora signed with Frontiers Music SRL in 2017 and released its full-length album Bastards of Beale in February 2019. BOB was recorded at legendary Sam Phillips Recording in Memphis, TN with Producer/Engineer Jeff Powell who was assistant engineer on Tora Tora's Wild America.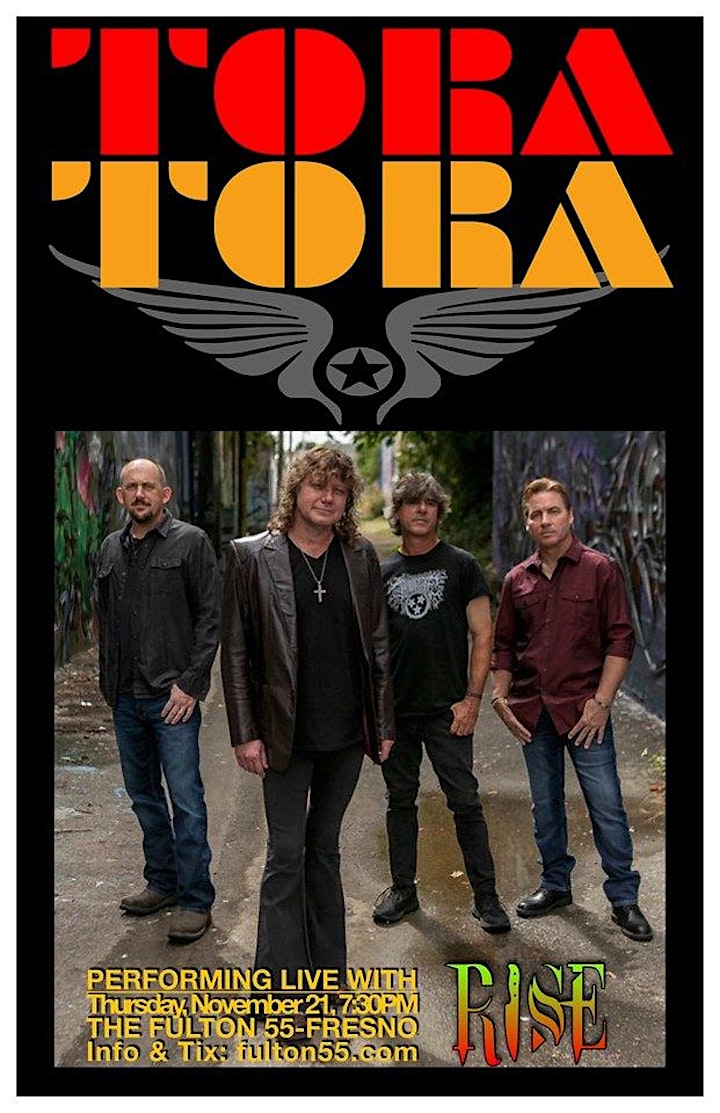 Venue Information:
Fulton 55
875 Divisadero
Fresno, CA, 93721